Experiential difference
The characteristics of the material are what intrinsically gather the experiential difference offered by the Plastimark® range.
A basket of limitless colours, a trolley of markedly superior lightness, comfort and noiselessness, the extensive possibilities of customisation and identifying recognition of the sales outlet, provide new cues and several alternative possibilities to retail marketing.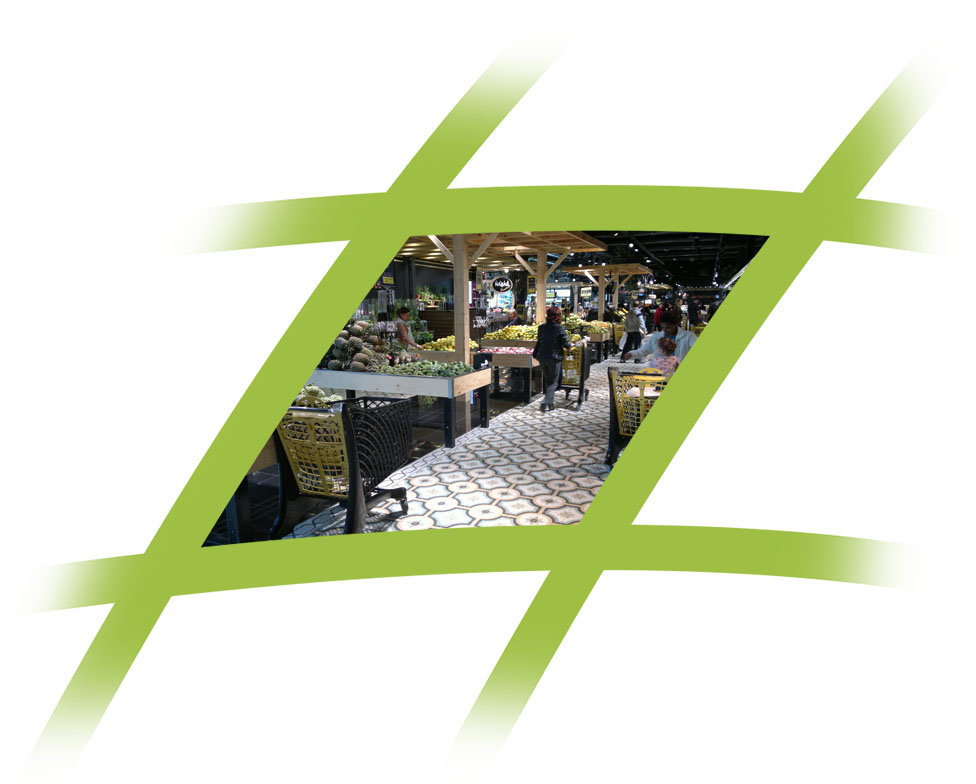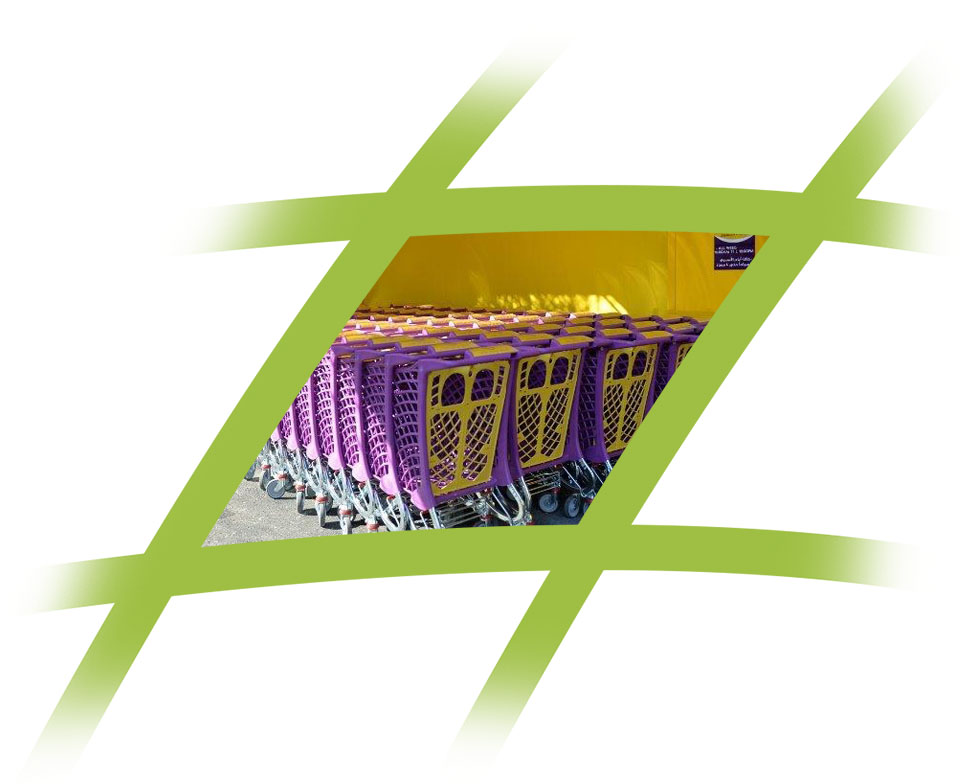 Colour is the focus of this strategy: it can match the store furniture and confers an atmosphere of warmth to the sale outlet fully in line with the image and the product sector.
Even shades and placement of the logo in unconventional positions are highly appreciative elements, proving to be far more visible to users.
The experiential picture is completed by the trolley and basket versions suitable for transporting small animals, for a pet friendly shopping.