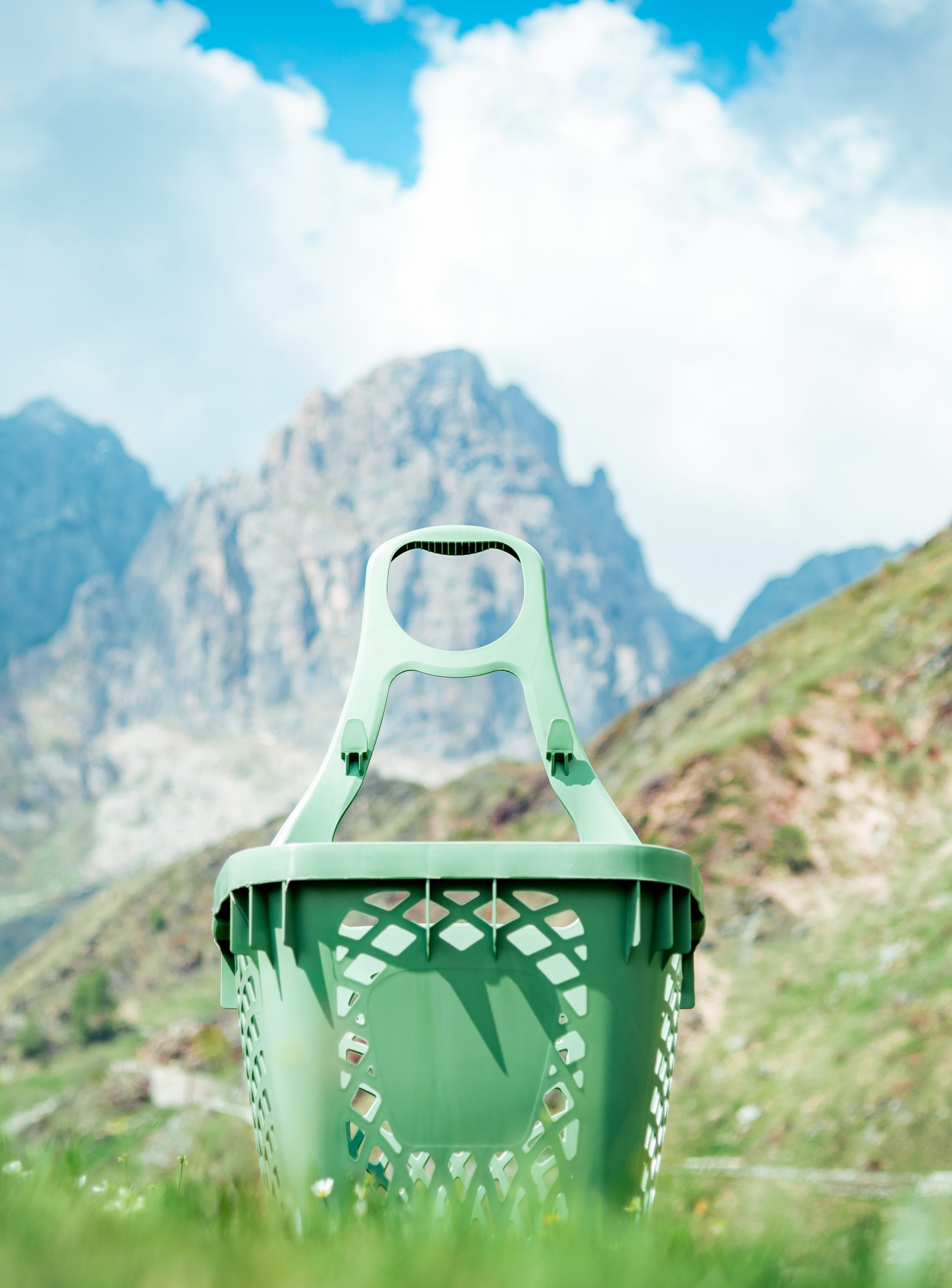 Why POST CONSUMPTION?
Post-domestic consumption plastic stems from the collection of waste that is discarded, retrieved and then recycled.
Globally, over 25 million tons of plastic waste are produced each month and, if not handled correctly, these scraps are dispersed in nature.
Plastimark has always made used of a circular system designed to reuse materials in subsequent production cycles, reducing waste to a minimum.
Now, in addition, a novelty is added to the rest of the range: a perfect revolutionary material to safeguard the Planet!
Plastimark® Euterra can:
🍃 Enhance the sustainability of your store
🍃 Expand the ecofriendly offer
🍃Reduce the enviromental impact throught the use of recycled material 

Why EUTERRA?
"Euterra" combines the words eu (good) and Terra (Earth). It is a term by which Plastimark intends to describe good and the commitment to the planet it deliberately seeks to be bound by.
Plastimark products made with post-consumption plastic close the circle, steering used plastic away from landfills and towards recycling plants.
A complete range that offers the chance of rendering sales outlets increasingly more sustainable.
Another essential point is that the technical performance proves to be quite good.
Plastimark's production skills, in fact, ensure the same quality for all compound lines.
This material has obtained the Italian IPPR certification relating to post-consumption and second life produced with 100% recycled plastic (compared to the 95% of competitors).
Plastimark selects only EuCertPlast (European certification of plastics recyclers)-certified partners.
In the basket range, PLASTIMARK EUTERRA COMPOUND is available for: