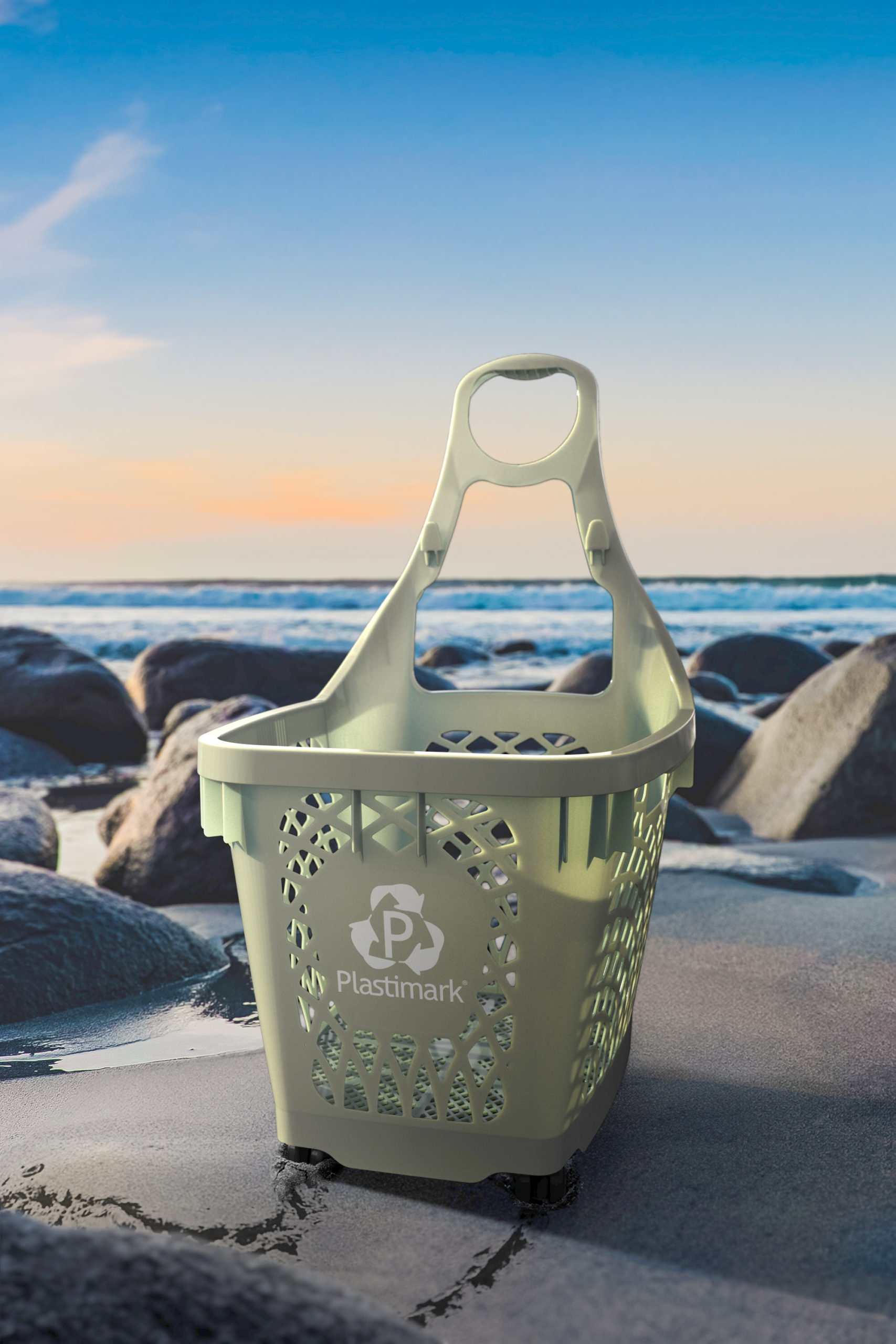 WHY PLASTIC FROM THE SEA
The plastic collected from the oceans is used to produce high quality products through sustainable ethical choices.
At least 11 million tonnes of plastic are disposed of at sea every year, every minute a plastic waste truckload is dumped into the ocean.
Plastimark carries out an upcycling process, using tracked certified material from partners committed to reducing CO2 emissions.
By choosing these products you help to protect the fauna and flora of the oceans and maintain the natural balance in marine ecosystems.
Plastimark® Wave stands for:
🌊 Allows you to reduce your impact on the environment by purchasing recycled shopping baskets
🌊 Match functionality with sustainable ethics
🌊 Provide a technological solution to reduce pollution, creating a social and environmental benefit

WHY WAVE?
Plastimark Wave aims to put a value on plastic waste.
Plastic in the oceans is a significant problem on our Planet and threatens the lives of 1.4 million marine species.
By choosing Wave recycled plastic baskets, our customers are helping to protect the oceans, reduce their carbon footprint and save fossil fuel resources, thus participating in an environmentally friendly circular economy.
Plastimark selects suppliers that meet high quality standards: "fragile" plastic waste is transformed into a premium second-life raw material with an incredible level of purity and without the addition of virgin plastic.
The WAVE® material is a recycled raw material consisting of 100 % plastic from the oceans, available in various forms. Its supply chain is certified by the Global Recycled Standard and the Recycled Claim Standard. In addition, this material is certified Ocean Bound Plastic.
In the basket range, PLASTIMARK WAVE COMPOUND is available for: