Why Wood
If plastic encompasses an extremely wide range of quality and functionality making it the ideal material for the many products that surround us, the plastic-wood combination further succeeds in conferring on it the appeal of naturalness and innovation. All this while maintaining the typical strengths of the Plastimark® range: aesthetics, resistance, permanence and durability, for a natural and ethically responsible shopping experience. The wood fibre used has its exclusive origin in wood processing waste from FSC®- certified forests.
Plastimark® Wood can:
expand the shopping experience
make you live the warmth and fragrance of wood
offer an eco-friendly solution
Why Wood
Plastimark® Wood is a plastic compound specially developed by Plastimark® from a plastic material base supplemented with wood fibres.
Suitable for food contact in accordance with Commission Regulation (EU) No. 10/2011
Does not undergo any change when in contact with liquids
Does not show any reaction to such chemical agents as ethanol, acetic acid and hydrochloric acid
Maintains the mechanical properties unchanged at low temperatures
Responds to the same extinguishing class as traditional polypropylene
Washable with neutral detergent, even at high temperatures
In the baskets range, Plastimark® Wood is available for the body of: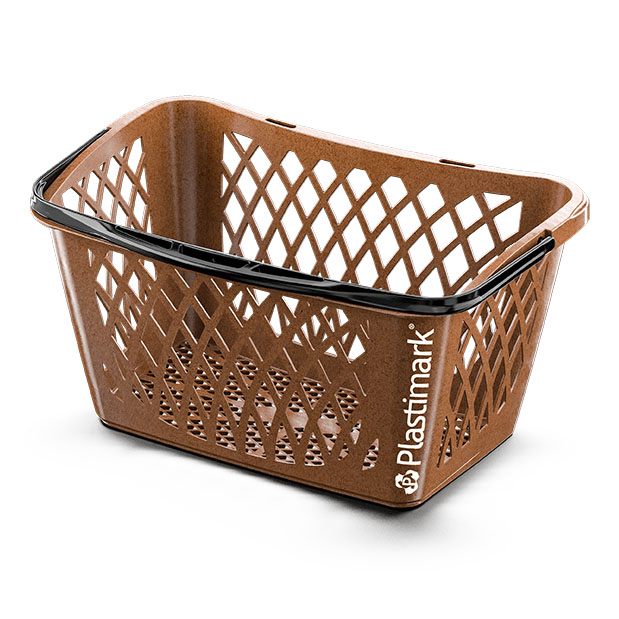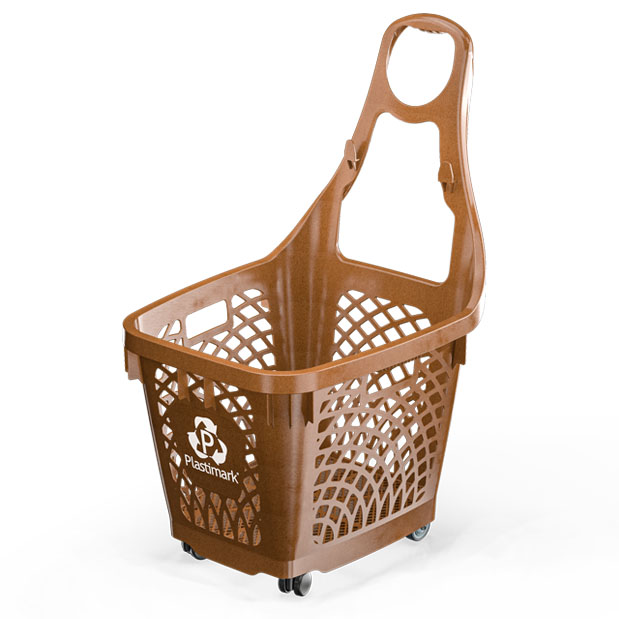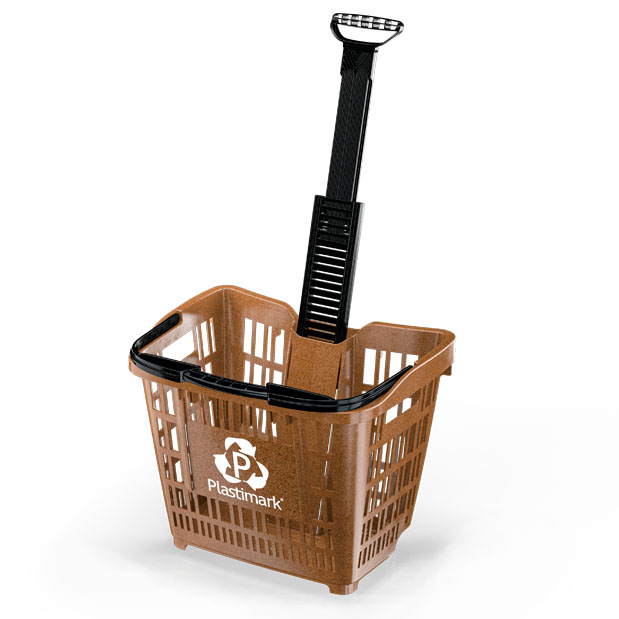 Within the trolley range, Plastimark® Wood is available for the handles of: